These boozy truffles are extremely tempting and an explosion of flavors. They are a total treat for all chocolate and dulce de leche fans out there. They also include walnuts and a bit of whisky (totally optional), which makes them the perfect companion for a hot tea or coffee, or even an easy-to-make dessert for any kind of event.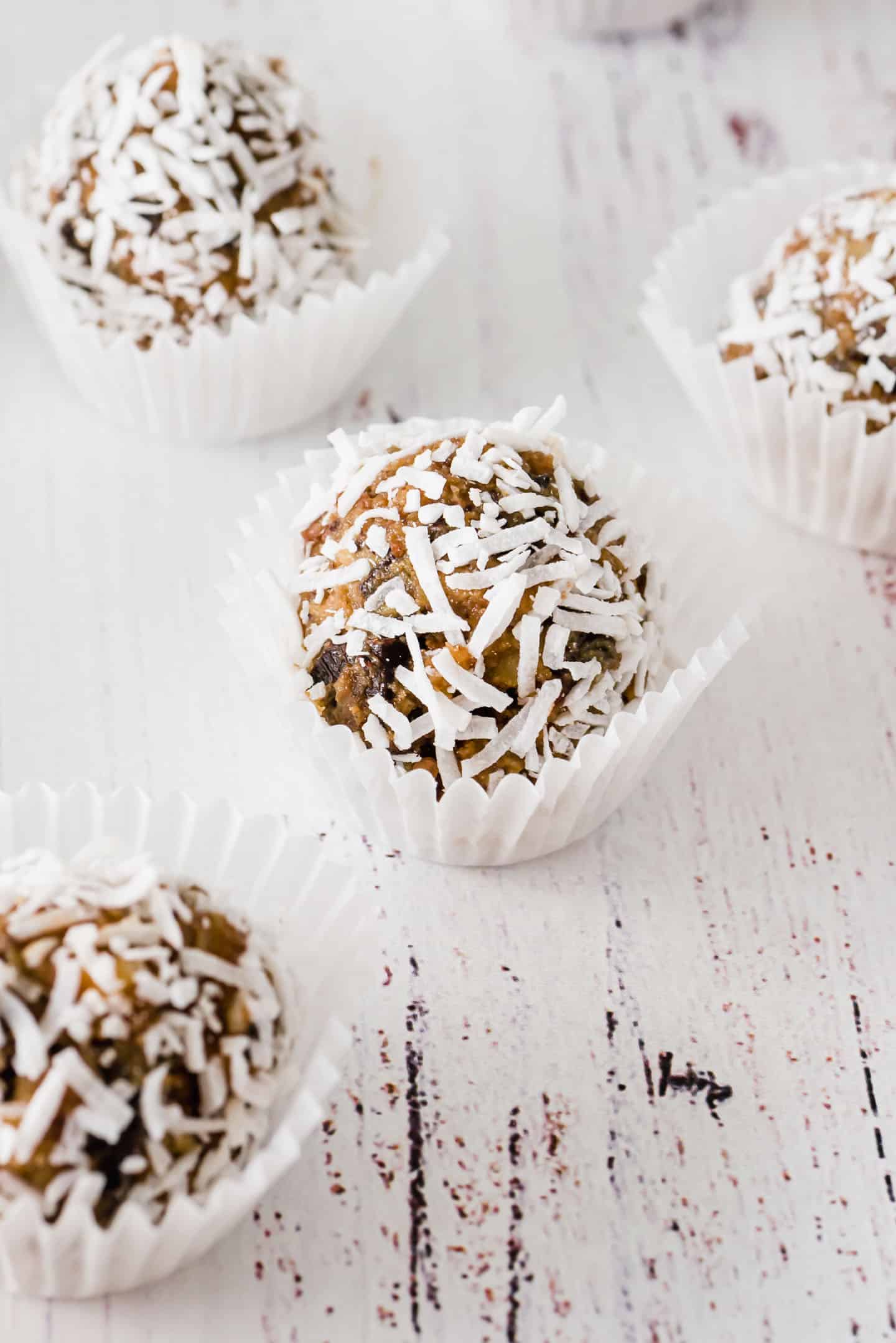 I would lie if I said this is a "recipe". It's more a sort of guide, like the one for my homemade granola. Let's consider it some encouragement to try different flavor combinations. It all depends on what you already have at hand, whatever leftovers you can find in your pantry or, why not, whatever you want to buy.
Either way, this is the way my grandma used to make them. As she was a baker, she always had leftover pieces of cake everywhere. So, whenever we would visit here, the best plan was to make these chocolate truffles with her. Of course, she would eye-measure all the ingredients. Some dulce de leche, some chopped chocolate, quite a few walnuts and done! The whisky part is my own touch. But it can be easily skipped if you don't drink alcoholic beverages or these truffles are meant to be for kids.
Why are they called "truffles"
Apparently, their origin is from Belgium, where they are called ganache ????. Others state they are French. Regardless of their origin, their name is due to the similar look with the delicate fungi that grow underground.
How to make these boozy truffles
The great thing about this recipe/guide is that you don't have to be a master chef in the kitchen to make them. It lets everyone explore their creativity, which is something I love. Moreover, they require just a few ingredients, all of them delicious, a big bowl and a spatula (or you can use your hands if you prefer), and you can pretty much make them and eat them straight away. I still suggest they set in the fridge for a while. This helps to blend and enhance all the magnificent flavors. Or at least that's what I want to believe.
About the ingredients
Base: If I were to choose the main ingredient, I would say it's the vanilla cake. There is no need for you to bake one. Use that one that got some burnt edges. In fact, that's what I usually do. My home is #zerowaste! Alternatively, you can use savoiardi (or lady fingers). The important part is to crumble them very thinly between our hands. This allows the cake to get very well mixed with the dulce de leche and the remaining ingredients, in order to achieve that smooth texture.
Dulce de leche: Generally, truffles require condensed milk. But why would we use condensed milk when we can make it into dulce de leche? If you don't know how to do it, check this recipe out, where you'll find super easy-to-follow steps.
Chocolate: Either if you use a dark chocolate bar or chocolate chips, chop them quite finely. As the truffles are small, the idea is being able to bite on some of the chocolate, but at the same time mixing it thoroughly with the other ingredients. It's all a matter of preference at the end.
Walnuts: Like the chocolate, I suggest finely chopping them. If you don't have any, substitute them with some almonds or any other nuts.
Whisky: This is the "surprise" factor of these boozy truffles. Two tablespoons go a long way to enhance their flavors. If you are running short in whisky, you can easily pour some sweet white wine or brandy. On the contrary, skip it if you don't drink alcohol or kids will be eating the truffle.
Coconut: Final step, my friends! Once you shape the boozy truffles, immediately roll them in coconut. This will help the coconut to stick very well to the dough. Another option could be using cacao powder or praline.
So, we've come to the end of my grandma's no-recipe. I hope you have fun and try different ingredients. I'm sure they'll be deliciously enjoyable!
Don't forget to leave a comment down below if you try this recipe (and why not, an Uber-style rating? ★★★★★). It not only helps me but also other people that want to try it. You can also tag me on Instagram or Pinterest so I get to check your photos or send them to me privately if you are shy.
Other recipes with Dulce de Leche: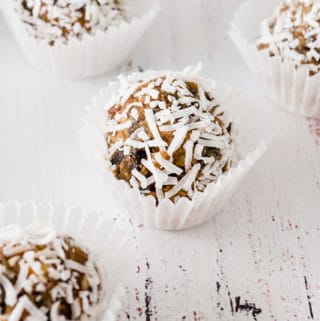 Boozy Truffles with Chocolate and Dulce de Leche
These tempting truffles are an explosion of flavors: chocolate, dulce de leche, walnuts, whisky (optional) and covered in coconut. Either as dessert or snack, it'll be impossible to eat just one!
Ingredients
200

g

dark chocolate

chopped

100

g

walnuts

chopped

400

g

cake

400

g

dulce de leche

2

tbsp

whisky

optional

100

g

shredded coconut
Instructions
Crumble the cake in a large bowl.

Add the remaining ingredients and, with a spatula, mix until it's all very well combined.

With a spoon or small ice cream scoop, roll the truffles in your hands and then roll them in the coconut until they are all covered.

Place them on small liners.

Pop into the fridge for 30 minutes.

Enjoy them with a nice coffee or tea!
Notes
STORAGE: Store it in an air-tight container for a week in the fridge. You can also freeze them for several months.